Roof Repair Jacksonville, FL
Leaky or Damaged Roof After A Storm? We Can Help!
Get a new roof inspection to see if you qualify for a new roof. If not, we offer low-payment financing as low as $169 per month.
*New roof inspections and estimates are 100% free. Repair Inspections are a $250 trip charge, which is credited to work completed.
Does your Jacksonville home need roof repair?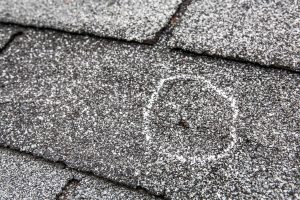 Your roof undergoes a lot of wear and tear through the years. It must endure rain, sun, and extreme temperatures during its lifespan. Most homeowners do not usually consider repairing their roofs unless they have been noticeably damaged. However, even small roof issues, such as missing shingles and small cracks, can lead to big problems for you. As experienced roofing contractors, we are skilled at identifying visible issues and hidden problem areas on your roof before they become even more costly to fix.
However, you may be visiting our website today because you just realized you have a roof leak, or you noticed you have some interior water damage. If that is the case, we can come out and provide you with a free inspection to assess the situation and provide you with a free quote. If your roof repairs are a result of storm damage, we can also help you file your insurance claim, with our on-staff insurance adjuster. This means that we help you navigate the claims process. Some insurance companies will pay the full amount for a roof repair while others require you to pay a deductible. We'll be here throughout the entire process to make sure that the claim is handled properly.
No matter what your roofing repair need is, we would be happy to help. Contact us below for your free roof inspection.