About Us: E2 Roofing Jacksonville | Top Roofing Contractor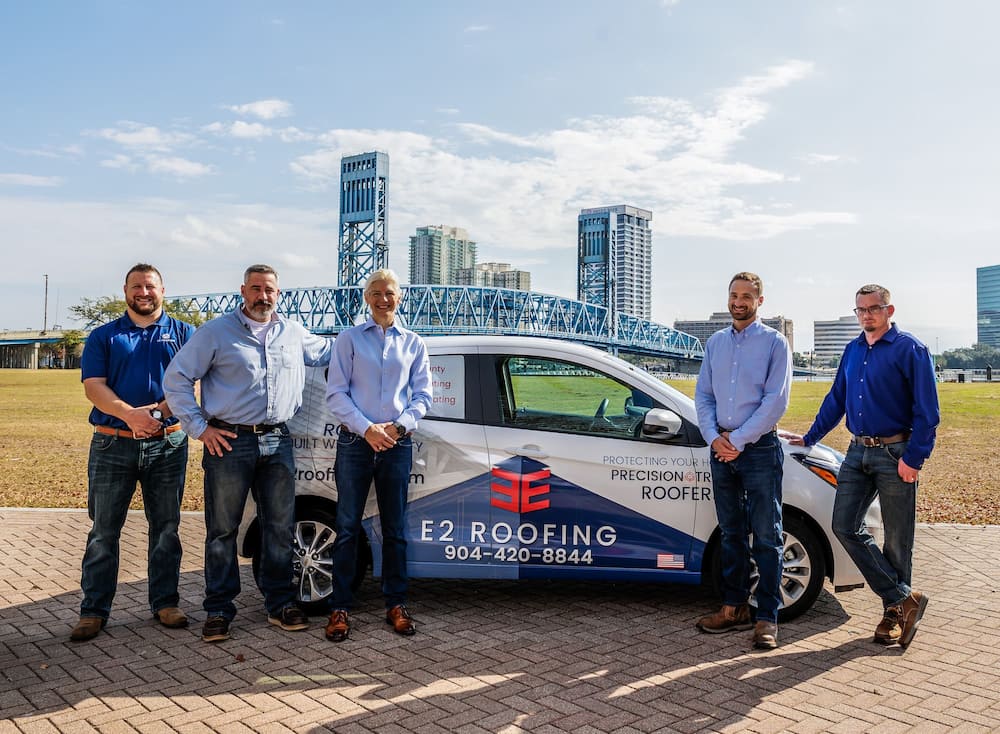 We at E2 Roofing officially began our journey back in 2017 and have grown exponentially in Jacksonville, FL ever since. Our company is dedicated to providing our customers with quality roof repairs and replacement, as well as excellent service.
Our company is owned and operated by an army veteran, which has naturally attracted other military veterans to our team. Whether our employees have a military background or not, they commit themselves to military precision at every turn when working on roof repairs and roof replacements. We pride ourselves on "attention to detail" and customer care, so you can be assured that your project will be treated with the utmost respect.
Fill out our contact form below to get in touch with one of our friendly team members. We can't wait to serve you!