Roof Replacement in Jacksonville FL
Wondering if your Jacksonville home may need a total roof replacement? We can help you determine whether or not that is the best decision for you and your home.
You may need to replace your roof if any of the following apply:
Aging Roof
Frequent Repairs
Torn or Buckled Shingles
Moisture, Rot, or Mold
Water Damage or Leaks
Holes in the Roof
Dark Spots or Trails on the Roof
Roof Sagging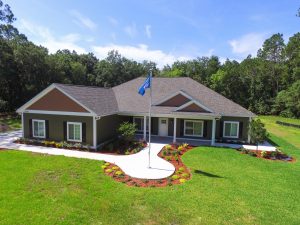 If you're not sure whether you need a new roof, contact us for your free roof inspection. It's possible that all you need are some roof repairs. We will inspect your roof to see whether it needs a whole new roof or if repairs are a better solution for you. If you do need a new roof, we will walk you through the process with as much clarity and assistance as we can provide. We understand that replacing your roof is a big investment, so we offer project financing to make it easier on your wallet and on your stress level.
With over 50 years of combined industry experience, you can trust our team to install your roof with precision, accuracy, and quality! We pay great attention to detail to ensure that your roofing project is completed with the utmost satisfaction. Call us or fill out our contact form below to get in touch with one of our friendly team members.